Dear fans of DJing - meet Kaz James!

Kaz James is an Australian singer and DJ, who raised in Melbourne. His first solo record 'If They Knew' the Dj released in 2008. In 2014, he made another international hit "Blast Off" in collaboration with French house DJ and producer David Guetta.
Recall you, that Kaz James was a co-founder in 2004 of the group BodyRockers, a British/Australian electronic music duo, consisting of Kaz James and Dylan Burns. But after the duo disbanding in 2007, Kaz decided to start solo career.
Recently he visited Tomorrowland fest and now continues his incredible performances with a new summer anthem 'Show Me All Your Love'.
Reporter: Hey Kaz, where on the planet are you today?
Kaz James: On a plane, flying back to London from my residency 'Show Me' at Paradise Club, Mykonos.
Reporter: Glad you mentioned Mykonos – we love this club! They have been putting on amazing parties for years and are one of these clubs that just gets on with it and aren't really bothered about the fanfares. Tell us about your own 'Show Me' night down there, what a location!!
Kaz James: The 'Show Me' Mykonos Parties at Paradise Club have been extra amazing! It's great to have my own night there. I love playing the last slot when the sun is coming up as you can really go on a journey. Last weeks show was Steve Aoki, Autoerotique and myself - it was the biggest night the club has had in history. So needless to say it has exceeded my expectations.
Reporter: Well you have done it again, ensured maximum mayhem on the world's dancefloors, this time round it's due to your 'Show Me All Your Love' track coming out in a few weeks on One Love. It's the perfect summer anthem, please talk us through the sound and history of the track…
Kaz James: It's a track that I've been working on for quite some time now. I always knew it could be a big record but had to wait for the right time to drop it. To be honest there has been a fair bit of work involved in getting it right. The song was always there but it has taken a while to get the production where I wanted it to be.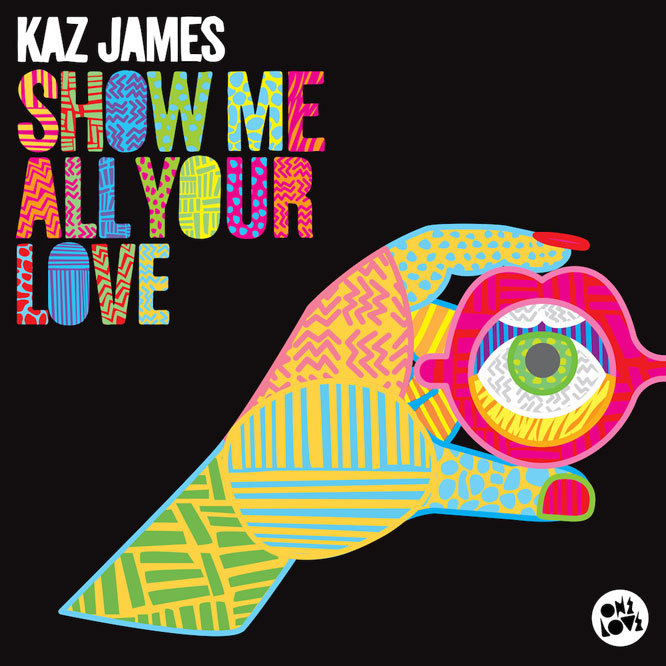 Reporter: Tomorrowland yet again showed the world how to put on a festival in Belgium last week…what were some of your 'take home' memories from that experience?
Kaz James: As my first Tomorrowland experience, I definitely was in awe of the production. In terms of take home memory from the festival? Kicking it and talking technical shop with drum and bass guys Dillinja and Gareth from Knife Party / Pendulum until the wee hours of the morning back at the hotel was great.
Reporter: What has been your biggest tune of the summer to date?
Kaz James: My favourite record right now is 'Sunlight' by the Magician, really loving the vocal.
Reporter: We were in the crowd at Ushuaia last week for your appearance alongside NERVO at David Guetta's event. You have been in and out all summer, so, Ibiza 2014 – how is the white isle doing?
Kaz James: The White Isle is bigger and stronger than ever, it has been super busy and keeps growing every year, which is great for the music industry of Ibiza. Some people say it is too big and it was better 20 years ago. I still think it's an amazing place - I'm not crazy about the St Tropez bottle vibe though, I prefer the tribe mentality of a packed dance floor.
Reporter: If you had a night off in Ibiza, which club and DJ would you head off to and check out?
Kaz James: I had a night off this summer! A-Trak and myself hit the town and got pretty drunk, we went to about 5 different clubs. Started at Ushuaia for Departures with Axwell and Ingrosso, then went to Ibiza Rocks to see NAS. Grabbed a bite at Café Mambo and saw the Mambros, then ended up at DC10 to see Eats Everything and Jamie Jones. Lastly finished off at Pacha for Aoki…crazy night!
Reporter: What 1 song always reminds you of Ibiza?
Kaz James: Can I have 2?? Kings of Tomorrow – 'Finally' and 'Knights of the Jaguar 'by Rolando.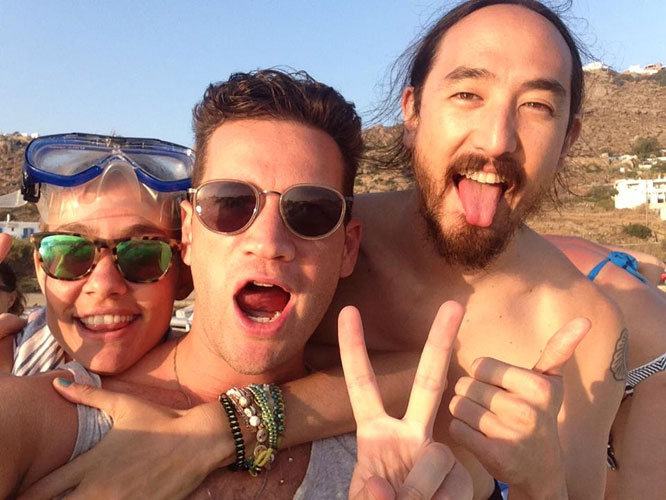 Reporter: Your good friend Steve Aoki loves his cliff diving in Ibiza, have you been joining the madman on his jumps?
Kaz James: Yeah I have been a few times but last year we had a bit of an emergency with one of the NERVO girls so make sure you stay safe and always have an inflatable green alligator and an Australian friend handy.
Reporter: The mind boggles! Loved the photo of you on Facebook with a hero of yours, Rick Rubin. Who are some of the artists you love that your fans may be surprised to hear about?
Kaz James: I'm a massive Foo Fighters Fan - love Dave Grohl. Jack White is the shit too!
Reporter: When you get feedback from fellow DJs supporting your tunes, who are some of the names that always brings a sense of pride when you see they are behind you?
Kaz James: I am pretty humbled by anyone playing my tunes, but having tastemakers like Pete Tong and Danny Howard supporting you, brings a sense of pride.
Reporter: So you are chilling at your gaff on a Sunday afternoon, who are some of the artists you're listening to chilling out?
Kaz James: Chilling on a Sunday afternoon??? Nah dud, I'm still dancing from the Saturday!
Reporter: Correct answer! What 1 piece of advice can you offer to those wanting to follow in your footsteps?
Kaz James: Find a sound you love and be true to it no matter what the trend may be at the time.
Reporter: A quote from Faithless's Sister Bliss earlier this summer…"I think people will become bored with the stock crude generic sounds of EDM and the artists themselves may be somewhat musically bankrupt (David Guetta even admitted as such in a recent interview) as there is only so much touring you can do before it impacts on studio time and having space to think creatively." Thoughts on that?
Kaz James: I think you can definitely start to see the shift away from EDM with proper house tunes flooding back onto the scene. I'm really enjoying it exciting times! That's where my heart is.
Reporter: What are the big 5 records in your box right now?
Kaz James - Show Me All Your Love
The Magician - Sunlight
Disclosure - Latch (Oliver Heldens Remix)
Basement Jaxx - Never Say Never (Mark Knight Remix)
Oliver Heldens - Gecko (Kaz James Remix)
Reporter: What is coming out next from your studio?
Kaz James: I have a lot of new music coming out over the next few months which I'm super excited about there is some cool solo singles and some great collabs as well. Can't wait for you guys to hear them!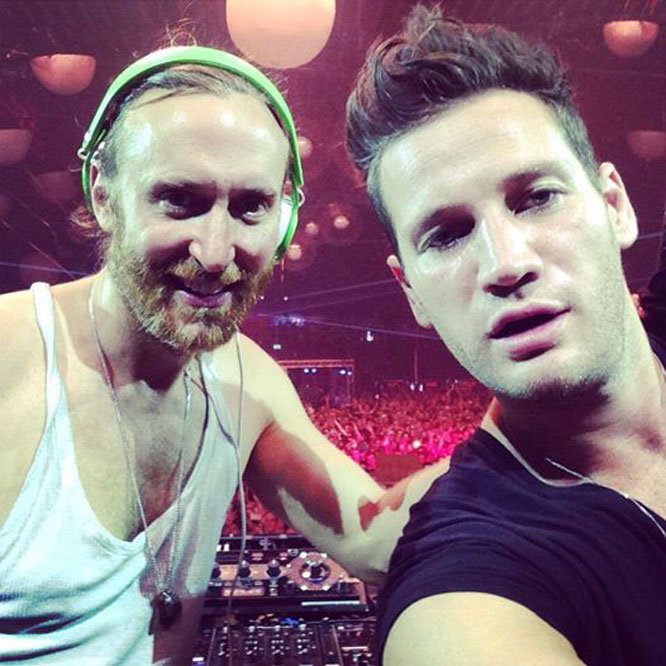 Reporter: What do you think makes Kaz James a great producer?
Kaz James: I would never call myself great - that's a little over the top! But I would say what differentiates myself from a lot of other producers is my ability to produce and write music across loads of different genres whether it be Indie Rock to straight up Pop…I can do it.
Reporter: And finally, you yourself have heralded 2014 as your biggest year to date as a solo artist. How are you going to top this next year – any plans in the pipeline already…?
Kaz James: I'm going to keep doing what I'm doing whilst having a lot of fun doing it!
Reporter: Kaz James 'Show Me All Your Love' (OneLove)
Release Date: 22nd August 2014
For more information on KAZ JAMES see below:
http://www.kazjames.com/
https://www.facebook.com/kazjames
https://twitter.com/iamkazjames
Interview materials: http://www.dmcworld.net/